Sapphire launches its Radeon RX 6400 Pulse graphics card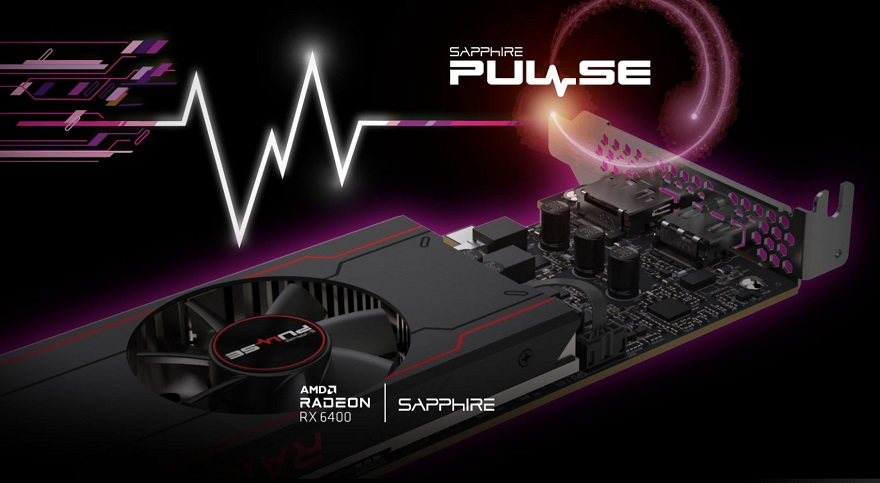 SAPPHIRE has announced the launch of its new PULSE AMD Radeon RX 6400 graphics card offering quiet and efficient 1080p gaming graphics. With a compact single-slot low-profile design with classic PULSE red accents, it's an ideal component for small form-factor builds. Enable TriXX Boost on the PULSE AMD Radeon RX 6400 graphics card to maximize the gaming experience with increased frames.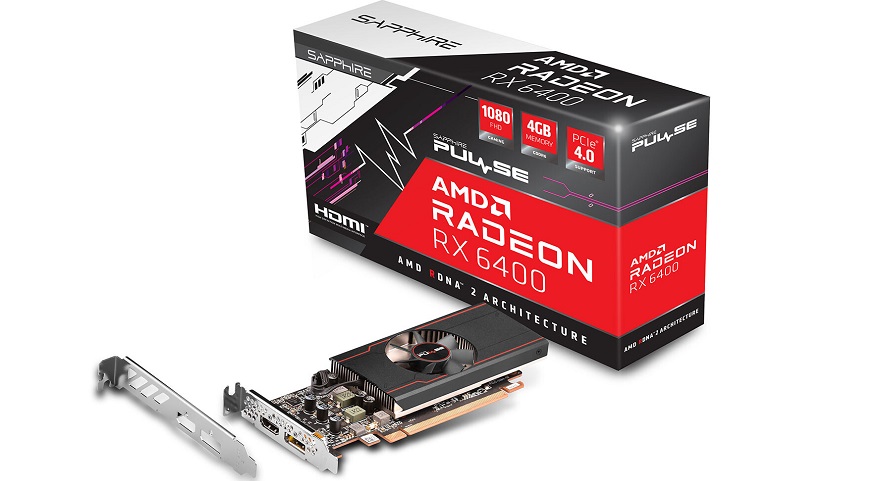 Sapphire Radeon RX 6400 Pulse graphics card
Built using 6nm process technology, the PULSE AMD Radeon RX 6400 graphics card tops the list with 768 stream processors running with a boost clock of up to 2321 MHz and a game clock of up to 2039 MHz. The latest high-speed GDDR6 memory clocked at 16 Gbps efficient, with 16 MB of AMD Infinity Cache memory technology, which reduces latency and power consumption, enabling high overall gaming performance. To support the latest display monitors on the market, it is equipped with output ports including HDMI and DisplayPort 1.4 with DSC outputs. The PULSE AMD Radeon RX 6400 graphics card series features 12 powerful compute units and 12 ray accelerators.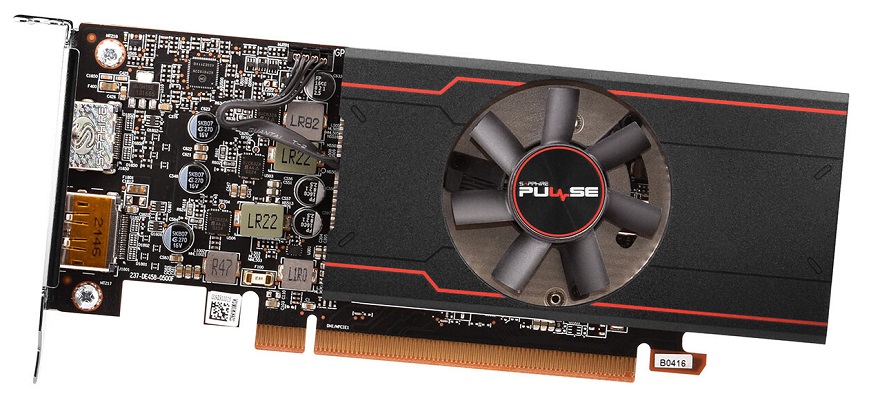 Features
Optimized axial fan cooling technology
The superb cooling of the PULSE AMD Radeon RX 6400 graphics card is powered by dynamic axial fan cooling technology equipped with seven blades to create a quiet and cool gaming experience. The fuse protection function is integrated into the circuit of the external PCIe power connector to preserve the components and protect the graphics card.
Compact aesthetics and engineering
The SAPPHIRE PULSE AMD Radeon RX 6400 graphics card is designed to perfectly match small form factor and Mini-ITX PC builds. It's the perfect system integration as it comes equipped with a low-profile, single-slot design with proper cooling for your gaming experience. The iconic PULSE red accents are a stylish addition for any gamer looking of a chassis with a strong gaming aesthetic.
Boost TriXX
Get the ultimate performance on PULSE AMD Radeon RX 6400 graphics cards with SAPPHIRE TriXX software. On a variety of games, TriXX Boost increases FPS by slightly lowering resolution through TriXX software which is then adjusted through AMD Radeon Image Sharpening for a significant performance boost. Choose from a customizable resolution scale or additional custom resolutions based on user input for much finer control over the quality/performance trade-off.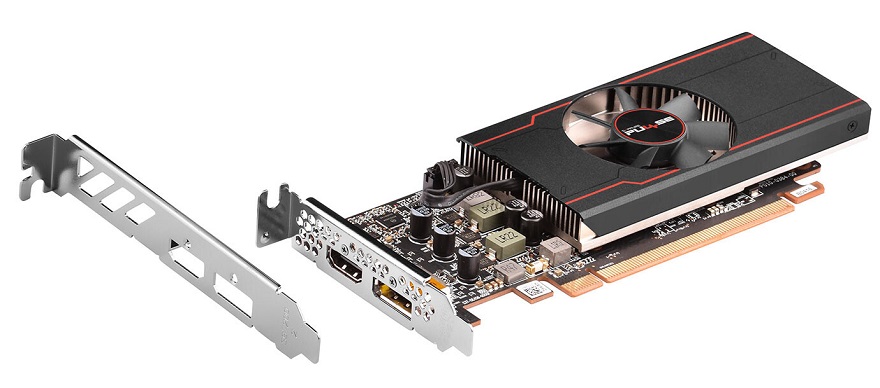 Where can I find out more?
Sapphire has confirmed that the Radeon RX 6400 Pulse is currently shipping and should arrive at retailers shortly. Unfortunately, however, they haven't confirmed exactly what kind of price consumers should expect. With the base reference model costing $159, custom models like this will likely cost between $180 and $200.
So if you want to know more, you can check out the official product website via the link here!
What do you think? – Let us know in the comments!