Intel Arc A380 graphics card available in the US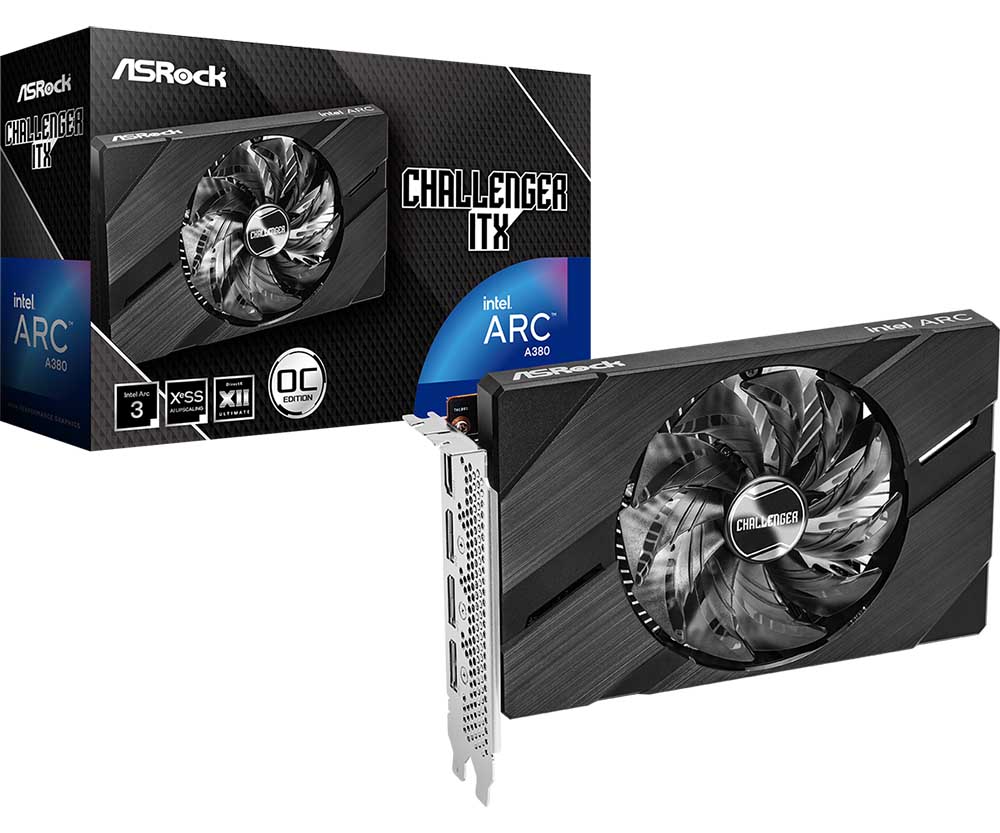 After what seemed like an endless wait, Intel's long-awaited Arc A380 graphics card is finally available to order in the United States. Surprisingly, the model on offer is not Chinese launch partner Gunnir, but rather the Challenger Arc A380 from current AMD and Nvidia partner ASRock.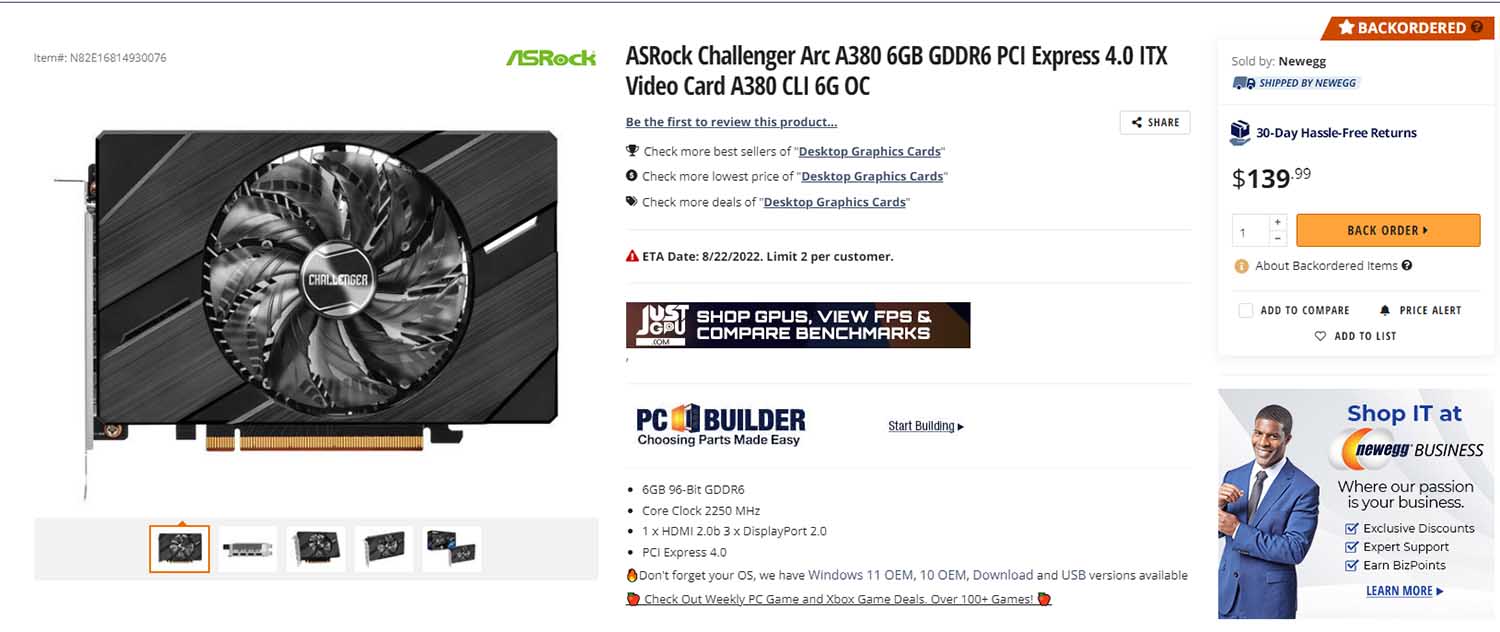 Currently with a live listing on Newegg, the ASRock Challenger Arc A380 6GB GDDR6 OC Card, to give it the full title, is out of stock for $139.99. Newegg expects stock on August 22, with a limit of two per customer.
To recap, Intel Arc A380 uses ACM-G11 silicon specifically designed for entry level cards, and it battles with AMD Radeon RX 6400 and Nvidia GTX 1630 in this space. Fortunately for Intel, no competitor is particularly strong, so it was a wise decision to launch the Arc A380 first.
The ASRock website provides additional details. Along with the 2250 MHz engine clock, the Challenger Arc A380 is equipped with GDDR6 memory operating at 15.5 Gbps effective through a 96-bit interface. Power is supplied via a single 8-pin connector and the measurements of 190mm length, 124mm height and 39mm width are restrained – enough for it to fit comfortably in a dual-slot form factor . The single-fan cooler also uses the useful zero-rpm mode.
Intel is strong in the display department, and ASRock takes full advantage of that by carrying a single HDMI 2.0b and a trio of DisplayPort 2.0 with DSC. The card naturally carries the A380's vaunted AV1 video encoding.
Intel Arc A380 vs Radeon RX 6400 vs Nvidia GTX 1630: fight!