Governor McKee and Heads of State Announce Funding to Support the Creation of Affordable Housing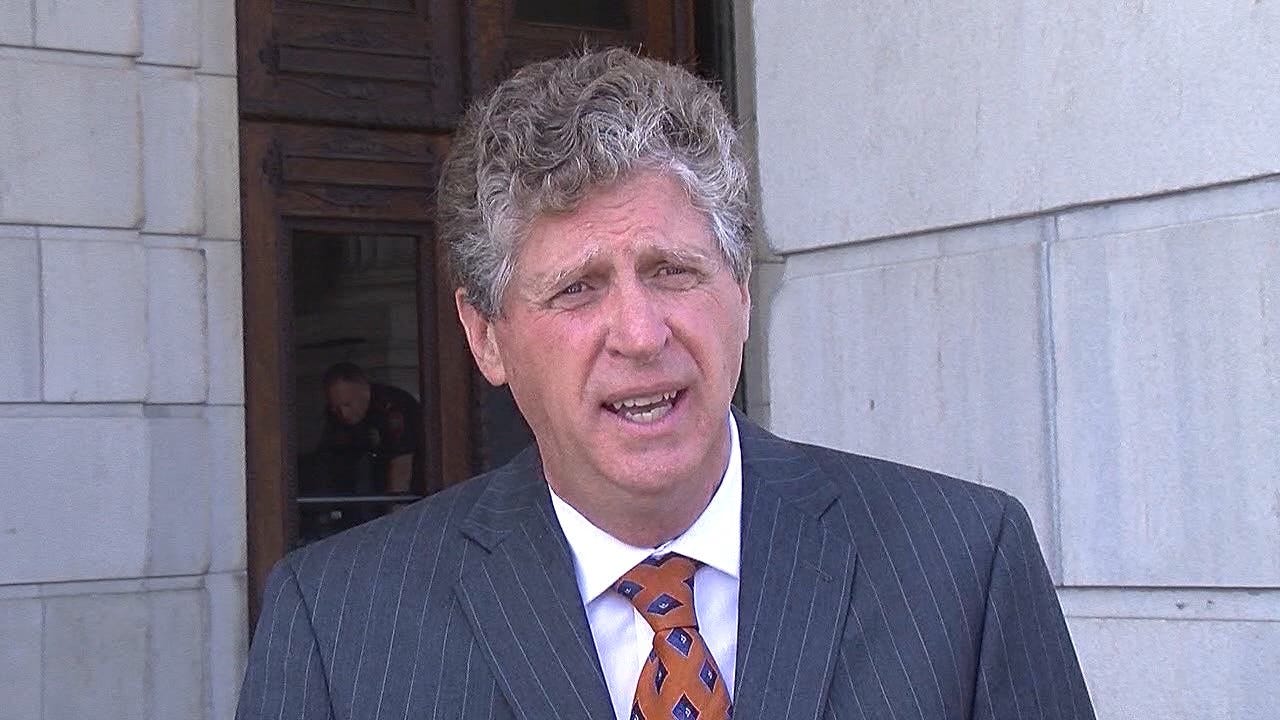 PROVIDENCE, RI (WLNE) – This Wednesday morning, Governor Dan McKee announced the availability of new funding to support the creation of affordable housing through the state's allocation of federal fiscal stimulus funds. The program will provide grants to municipalities and for-profit or non-profit developers to acquire properties that will be developed into affordable and supportive housing.
This program ensures that several authorities can obtain land, which will launch several other projects down the line.
"I am thrilled to be able to provide another vital fundraising tool to help Rhode Island meet the housing needs of our residents," said Governor McKee. "Ensuring that all Rhode Islanders have access to safe and affordable housing is critical to the success of Rhode Island families, our communities, and our state. That's why I've made housing a top legislative priority and why I'm committing to my "Rhode Island Rebounds" plan to spend SFRF federal funds allocated to Rhode Island, because that's the boost our state requires. These investments will help alleviate the housing shortage and affordability crisis while invigorating our state's economy.
"Solutions to solving Rhode Island's affordable housing crisis will require the participation and support of many stakeholders working collaboratively and creatively," said Lieutenant Governor Sabina Matos. "I am proud that the site acquisition program has the support of so many community leaders and housing professionals. "Build more", I hear again and again! Well, this program will certainly allow us to do just that!
Last fall, Governor McKee tabled and received approval of a budget with the General Assembly to invest 10 percent of the $1.13 billion in State Fiscal Stimulus Fund funding from the Plan of American housing rescue. Today marks the launch of the Site Acquisition Program (SAP)
"Simply put, the demand for affordable housing far outstrips the available supply in our state, which puts too many hard-working Rhode Islanders in housing insecurity," said Speaker of the House K. Joseph Shekarchi. "We are thrilled to have these much-needed federal funds being put to work here in Rhode Island to help us meet the current and future housing needs of our residents."
"Over the past year, we have made historic progress in solving the housing crisis in our state," said Senator Meghan E. Kallman, Deputy Chair of the Senate Committee on Housing and Municipal Administration. "However, we know that housing insecurity remains an all too common reality for many people in our communities. The $12 million in grants made available through the Site Acquisition Program will help our state achieve badly needed affordable and supportive housing developments. This will help us ensure that everyone who lives in Rhode Island has a place to call home.
Rhode Island will administer the program. The request for proposals will be available next week, on a rolling basis and as long as the money is available.
"For decades, our state has not invested enough in housing. Today we take an important step. By enabling the acquisition of sites for affordable housing, we are truly laying the groundwork for future development. In conjunction with other housing investments and initiatives, this program will make a major difference," said Commerce Secretary Stefan Pryor. "Thank you to the Governor, Lieutenant Governor, General Assembly and civic leaders for their attention to this critical issue – and for providing the resources to make this program possible. »
"By prioritizing immediate funding for a statewide acquisition program, Governor McKee and the Legislature are responding to the need to quickly secure properties for affordable housing and tackle head-on to the state's housing problems," said Josh Saal, Assistant Secretary of Commerce for Housing. "This program and the proposed new funding initiatives will help catalyze the creation of needed affordable housing across the state. We call on interested developers, whether for-profit or not, as well as municipalities and public housing authorities to step up and work collaboratively to build stronger communities together.
"We would like to thank our federal and state leaders for providing these important funding resources to help create new affordable housing options for Rhode Islanders," said Carol Ventura, Executive Director of RIHousing. "It is expected that SAP funds will be matched with other public and private funds to complete the projects, attract additional funds to support the creation of affordable housing, create well-paying construction and trades jobs, and build strong communities."
"We are delighted to welcome Governor McKee to King Street Commons, where RIHousing's Land Bank program has enabled us to develop 30 new affordable apartments in Olneyville and develop a state-of-the-art child care center to be operated by Children's Friend. ", said Jennifer Hawkins, Executive Director of ONE Neighborhood Builders. "Without the Land Bank program, we would not have been able to purchase the 2.2 acres of land. Especially in this booming real estate market, having access to flexible acquisition capital is crucial. We are very grateful to Governor McKee, President Shekarchi and President Ruggerio for investing $12 million in the RIHousing Land Bank program to help ensure that real estate developers can quickly purchase property and develop more affordable housing.
For more information on how to apply, visit the RIHousing
website
.