Find goosebumps in animated graphics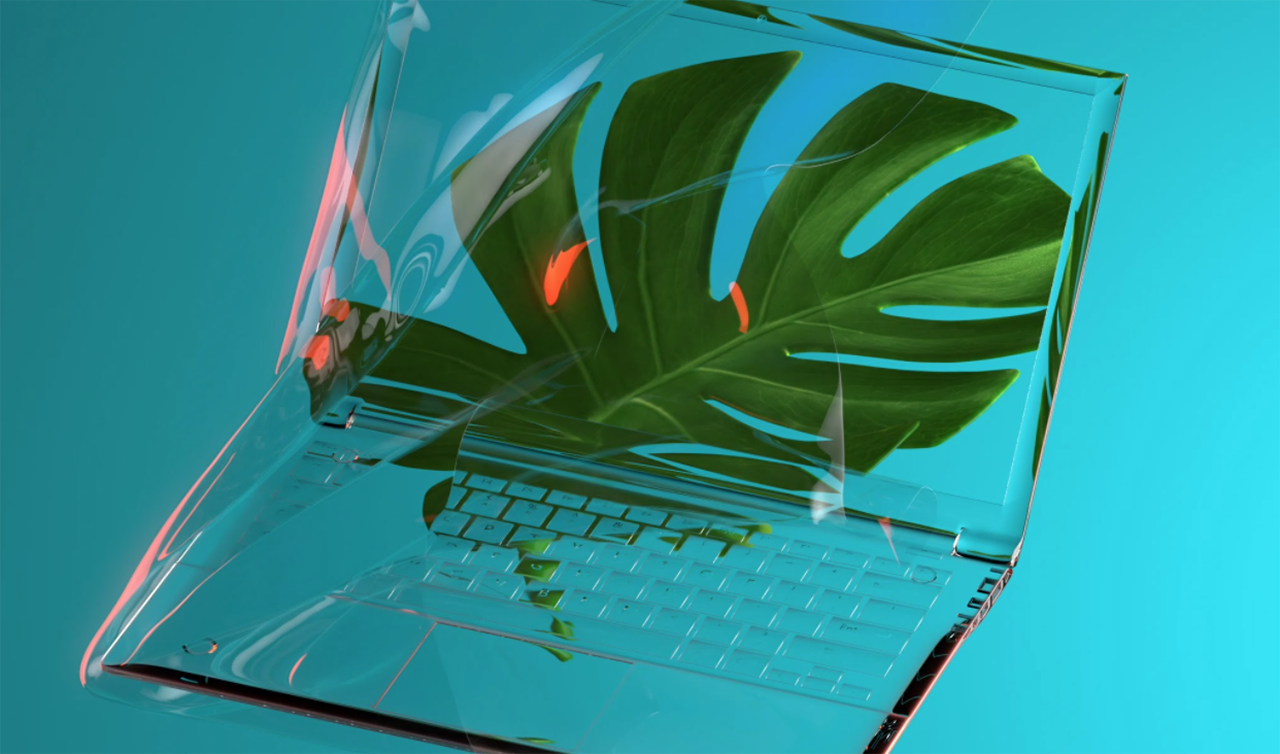 When the world's most prominent creative brands – like the New York Times, makeup icon Pat McGrath or MoMA PS1 – want to take their creative design a step further, they turn to the art director and motion designer 3d. Rad Mora to chart the way forward.
Part of its job is to help people understand what 3D animation is and what it can do that other media can't. "3D animation works in a special space between the physical and the digital," says Mora, whose boutique motion design studio is based in New York City. "There is a magic in there that moves the images beyond what you see and into the realm of sensations. You can cause goosebumps, soothing feelings, or even discomfort. This is where the real power of 3D animation lies. Not the visuals themselves, but the feelings they evoke.
Every client project starts with a moodboard, says Mora. "I collect so many reference images that allude to the world beyond what we see in the final images – for example, how does light move in the space we are building? Is it crisp winter morning sun or dense tropical heat? Are the textures silky or rough and fuzzy? When we combine all of these different elements, you start to create a more precise story that goes beyond the little that I share with viewers in a looping video.
In this way, Mora's graphics hint at a larger universe – although we can only get a 20-second preview. "With a client like Pat McGrath, she knows how to create whole new worlds using pigments," he said. "So she's going to hit me and say, 'I need opulence, rose, space opera. "Or 'Mercurial, tritone, Sextrarerrstial roses.' There is always a poetry in the words she uses in her memoir which makes my work a lot of fun because I take that into account and integrate it into an entire experience which only lasts a few seconds but leaves you wondering on this world.It's my job to translate this poetry of Pat and other clients into 3D moments.
Mora's work in digital animation originated in a more physical realm. "I was always interested in animation growing up," he says. "I even made my own clay shorts and had fun with Photoshop's limited animation setups." He resolutely turned to motion design while studying at the Parsons School of Design in New York. "I got to 3D about three years into my career, doing small type and lower thirds animations for the VH1 and Nickelodeon promo / shows packages. But what really started me in my journey was to be inspired by the work of David McCleod. He does a lot of spongy and fuzzy things and I was like, "Wow, I really wanna touch those blobs he's doing." I must reach this level!
The tools created by Squarespace make it so easy and – more importantly, so fun – to figure out how to personalize your digital space.
Square space played a central role in the development of Mora's career. "I built my first iteration of my Squarespace site on one of those snowy days when it all stops in New York City," he says. "I had this collection of what I called 3D poems that needed a home. I did it on a whim. And that started this journey to keep creating and adding new entertainment to this house – this website.
This website turned out to be the start of something big: "It finally got me to find the courage to quit my studio job and go for it on my own," Mora says. "I really owe a lot of my career to the fact that Squarespace made it easy for me to put my little 3D animations in an organized space so that people could enjoy them but also get a taste of what I could create for. them. "
The tools Squarespace provides for creating a beautiful, functional site without having to code make it so easy, "he says. "And when you want to graduate from old models, you have a solid foundation from which to customize. I have to commend Web Designer Yan Sze Li and Web Developer Villy Devlioti for partnering with me and for fully delving into the intricacies and possibilities that Squarespace has to help create a custom site that I can easily update.
All of these tools from Squarespace give Mora time to focus on his passion: pushing the boundaries of motion graphics and seeing where his work takes him. "I think the art form is evolving to really play into the 'phygital' realm – that mix of physical and digital that mixes our irl and virtual lives," he says. "When things on a screen can cause a physical sensation, you know there is something magical about this medium. It's often a mixture of familiar elements – in my case usually natural elements, leaves, flowers, etc. vibrations. All this to say that I hope to exploit a method or a system of 3D that works with sensations. It's about the chills and goose bumps.
If you're ready to share your own vision with the world or start building a new brand, take the first step today with Squarespace. Start your two week free trial and use promo code DESIGNLAIT when you're ready to get 10% off your first website or domain.
Diana Ostrom, who has written for Wallpaper, Interior Design, ID, The Wall Street Journal and other media, is also the author of Faraway Places, a travel newsletter.