Acorn Sign Graphics Relaunched After Bankruptcy Auction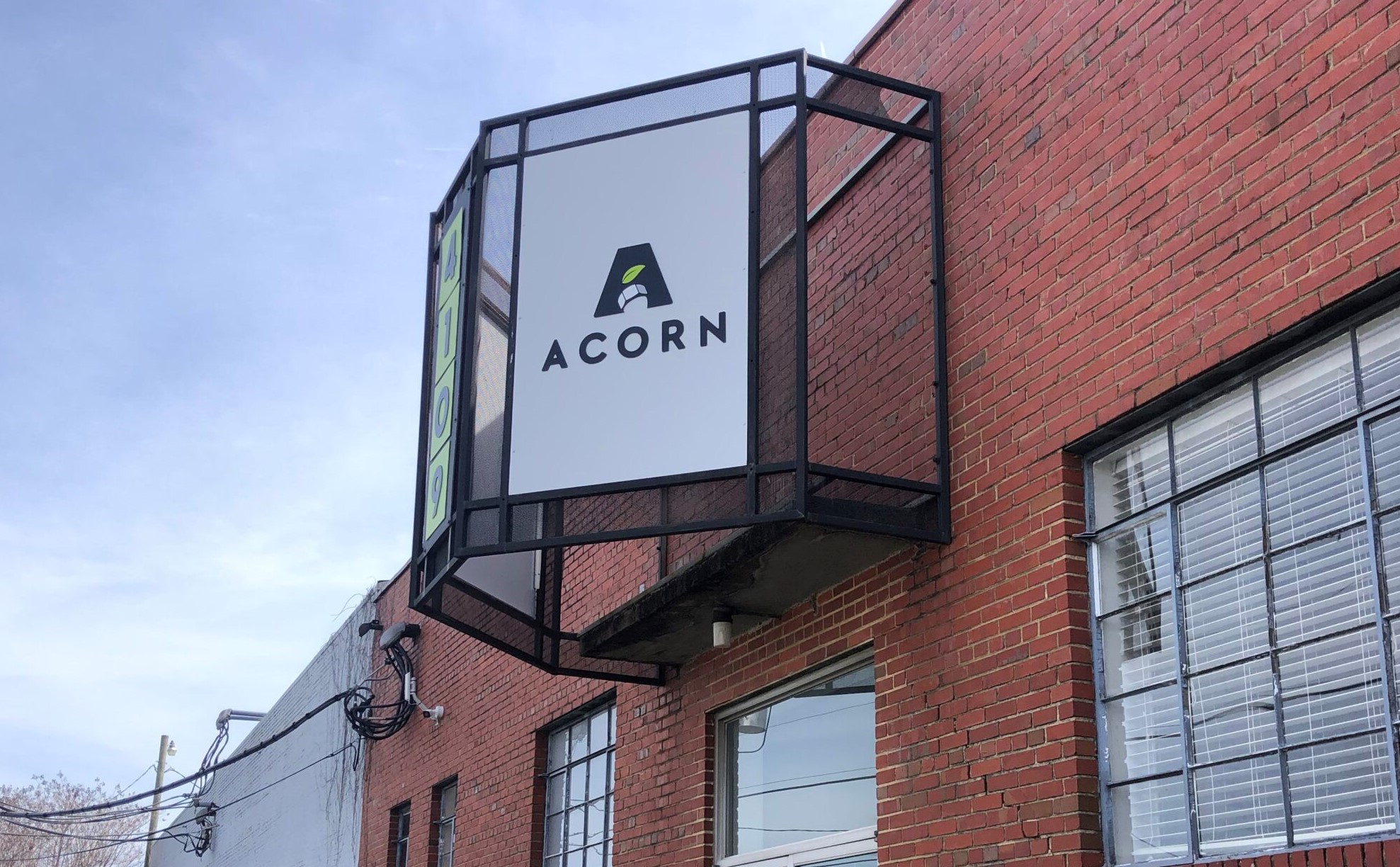 The remains of a failed local sign maker and printing company have found new life.
Acorn Sign Graphics recently reopened operations under the ownership of Pennsylvania-based competitor iSign, after a bankruptcy court-ordered auction spurred by Acorn's abrupt shutdown and Chapter 7 filing in February.
iSign President Sam Morgan won the winning bid for Acorn's name, website and other equipment and intellectual property in the competitive auction held in May, which raised $240,000 of proceeds for the pending bankruptcy of Acorn.
Morgan said his revival of Acorn includes rehiring at least some of the company's former employees and opening a new Acorn office in the Richmond area at 405 E. Laburnum Ave.
"We're bringing back key employees," Morgan said, adding that Acorn had more than 40 workers when it closed. "We have two so far and we will start with a small office. We hope to stay in Richmond and bring the business back.
While iSign now owns the Acorn name, the shell of the old Acorn remains in liquidation at the hands of bankruptcy trustee Bill Broscious.
Broscious has hired Richmond-based auction house Dudley Resources to carry out what was originally planned as a two-pronged approach to a sale to generate cash for Acorn's creditors.
The first option was to try to find a single buyer for all of Acorn's business and assets. When that didn't work out, option two was brought into play to sell off assets piecemeal at a public auction.
Morgan said the auction was competitive and multiple bids kept driving the price up before finally winning the coins he needed.
He and iSign paid $17,800 for the Acorn web name and domain and $77,000 for Acorn's "Total Business System."
He said this system includes all of Acorn's customer account records and charts – a big plus in the signage world.
"The most important thing is the graphics file. It is a key element in our business. If you call me up and say, 'Hey, Sam, I want another sign,' the most important thing is how that original sign was made," Morgan said.
Founded 23 years ago and based in Boyertown, Pennsylvania, northwest of Philadelphia, iSign designs, manufactures and installs signs on commercial buildings.
Its activity is mainly in the mid-Atlantic and the northeast. Morgan said reopening Acorn is a relatively seamless process for his business and gives iSign an immediate foothold in new territory.
"Our business model is very similar to Acorn, which makes it a really good fit. It's an easy fit," Morgan said. "We've worked all the way to DC, but never Virginia."
While Morgan and iSign took home the bulk of big-ticket items, other buyers emerged at the auction to purchase a myriad of supplies and equipment.
Among them was Evan Pettrey, founder of Converge Printing, which has offices in Richmond and the Shenandoah Valley. Pettry said the company spent about $30,000 at Acorn's auction on equipment that will be split between its two offices.
Pettrey's most expensive item was a CNC router, used to make custom panel cutouts. The price for it was $16,000.
As for other former Acorn employees, at least some have been hired by other sign companies in the area.
According to Vice President Jay Foley, local store Carousel Signs and Designs has hired five former Acorn employees.
Foley said the group includes two sales reps, a designer and two installers who were hired within six weeks of Acorn's initial closure.
He said the new recruits were a welcome addition to boost Carousel's ranks to 23 during a busy time and a tight job market.
"Anyway, we were growing and it is so difficult to find qualified and experienced brands. It was sad for them and it's like a huge gift for us.
Foley said Acorn's absence from the market also left a lot of extra work for his company and other competitors.
"Acorn was a big company so a lot of that work had to be redistributed and that certainly impacted myself and other sign companies in Richmond," he said.
Broscious, Acorn's trustee in bankruptcy, continues to seek money for Acorn's creditors.
Acorn's bankruptcy came after nearly two decades under the ownership of husband and wife Steve and Beth Gillispie. Just five years ago, it was named to the Inc. 5000 list of the nation's fastest growing companies with $6 million in revenue.
Acorn said his demise was partly due to a dispute with one of his biggest clients, Henrico-based LL Flooring. Acorn said in bankruptcy filings that it owed the publicly traded flooring retailer more than $1 million.
While the two sides disagreed over who owed money in the contract dispute, a settlement was reached earlier this month whereby Lumber Liquidators will pay $385,000 to the Acorn estate. The resolution settles any disagreement without either party admitting fault.
Broscious is represented in the Chapter 7 proceedings by attorney Jeremy Williams of the Kutak Rock law firm. In addition to the proceeds from the auction, Williams said the money from LL Flooring would be pooled with $446,000 in cash already on hand at the estate.
"We are very pleased to have reached what we believe is a good resolution for the estate," Williams said.
He added that the estate's primary creditor, Virginia Community Capital, will receive all of what is owed to it, with some remaining funds for unsecured creditors.
Williams said work is continuing to recover some accounts receivable and potentially additional funds from a lawsuit filed against one of Acorn's former suppliers.